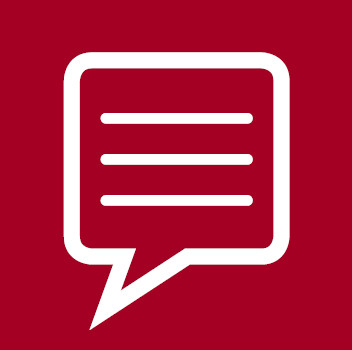 IS PCS FOR PEOPLE A GOOD FIT FOR YOUR HOUSEHOLD?
1.13.2020

In today's society, it is increasingly hard to access education, healthcare or employment opportunities without a computer of the internet.

PCs for People, a nonprofit organization headquartered in the Twin Citites, understands the life-changing impact that computers and the mobile internet services can have for individuals and students from lower income households. PCs for People's mission is to provide the community fully refurbished computers and/or internet service at an affordable price. Individuals and families that meet their eligibility requirements can receive a low-cost computer, computer repairs, Internet service and no cost learning resources. You can visit their webpage HERE to learn more about eligibility requirements.

Those who are eligible can purchase high-quality, fully refurbished desktop computers HERE starting at $30.00 or laptop computers starting at $50.00 HERE.

Mobile high-speed 4G LTE Internet can be purchased HERE for as little as $15.00 per month. The plans are prepaid with no credit checks or hidden fees.

Since its founding, PCs for People has distributed more than 80,000 computers and subscribed thousands of families to low-cost internet service. Maybe they are a good fit for your household too?

Visit their St. Paul store at 1481 Marshall Ave, St. Paul, MN 55104 (GOOGLE MAPS) or shop online HERE.
New customers can receive 20% OFF by using the coupon code: NEWCUSTOMER. Please note that this coupon code cannot be used for Internet services or devices.


We'd like ask you a favor. Would you mind taking a few minutes to write a review for
Huntington Place Apartments? You can review us by clicking this link HERE.

Thank you in advance and we're looking forward to your comments.
---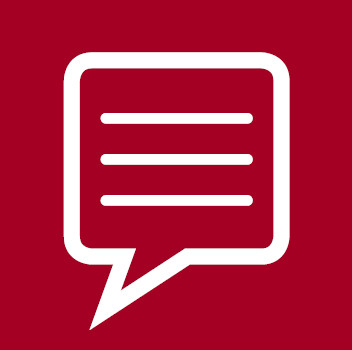 WE WANT YOUR MAINTENANCE WORK-ORDER REQUESTS.

More than 225 completed in the past week alone!
12.30.2019

At Huntington Place Apartments, we strive to provide prompt, high quality repair and maintenance services for you and your household. The maintenance team, led by Rich Gilmer, has made great strides in responding to work orders more quickly and efficiently. In just the previous week, HP maintenance crews have completed 225 work orders throughout the property! They've even cut the average number of days to address requests for service in half.

And they want to do even better. Please let us know about any repairs or fixes needed in your apartment. We request that you submit work orders through the online Resident Portal whenever possible. It is the best way to ensure prompt service.

The Huntington Place maintenance team is standing by to help. Thank you for your cooperation.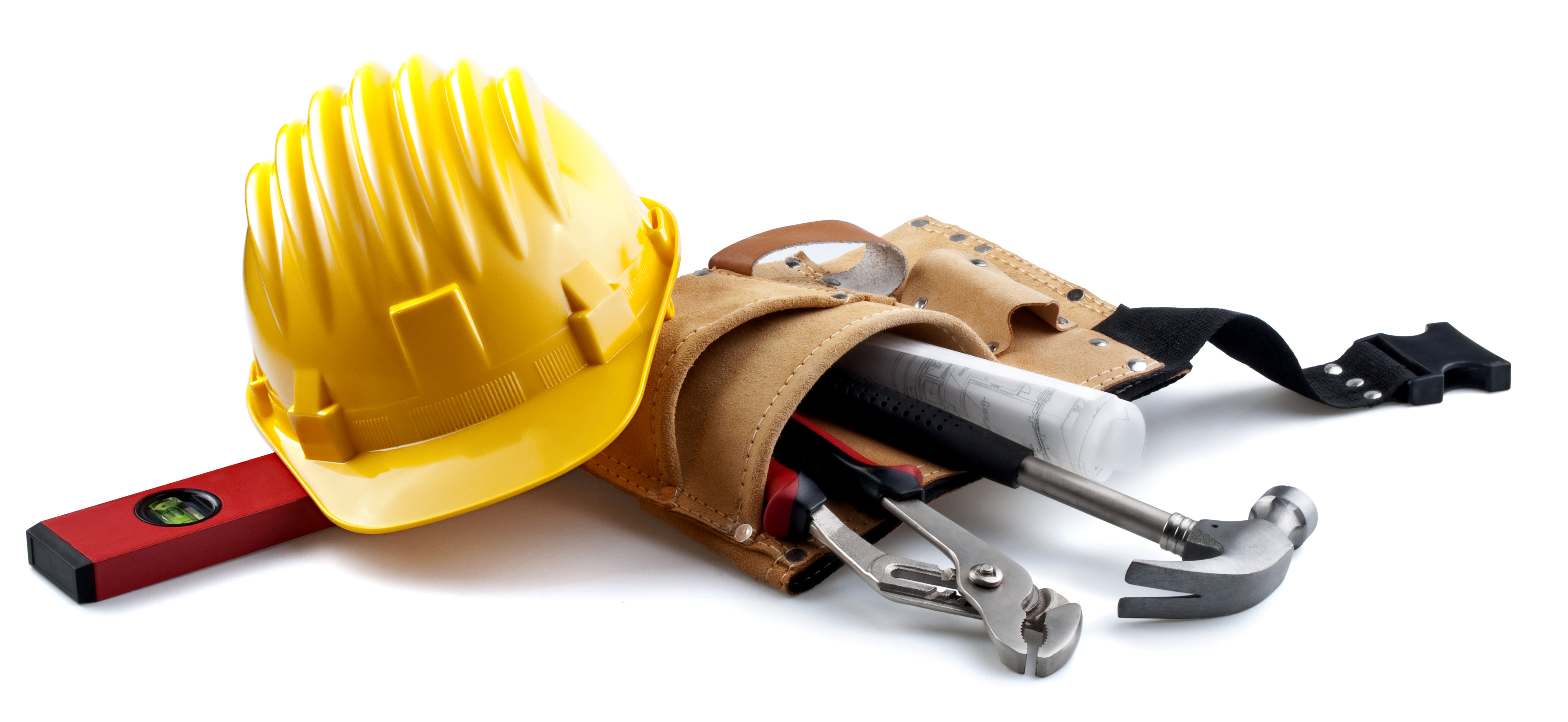 The Huntington Place maintenance and repair team wants your work order requests.
---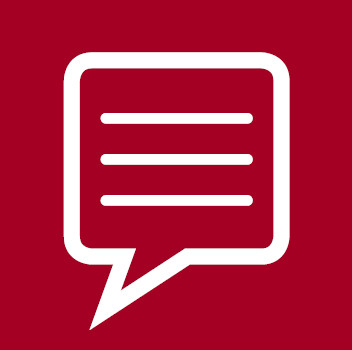 HP ON-SITE PATROL TEAM ANNOUNCES CHAPERONE SERVICE
12.12.2019

Please contact the Huntington Place On-Site Patrol Team to request an escort to or from your vehicle, or anywhere within the HP property.

This new service is available seven days a week, between the hours of 5:00 pm and 3:00 am. To request an escort, simply call (612) 741-3758 and speak with a Patrol Team member. The HP On-Site Patrol Team provides a wide range of services to all HP residents. Be sure to call the team for all non-emergency concerns – like hallway noise issues, smoking in unauthorized areas, loitering, or improper trash removal. Get to know the members of the team. They are here to assist you!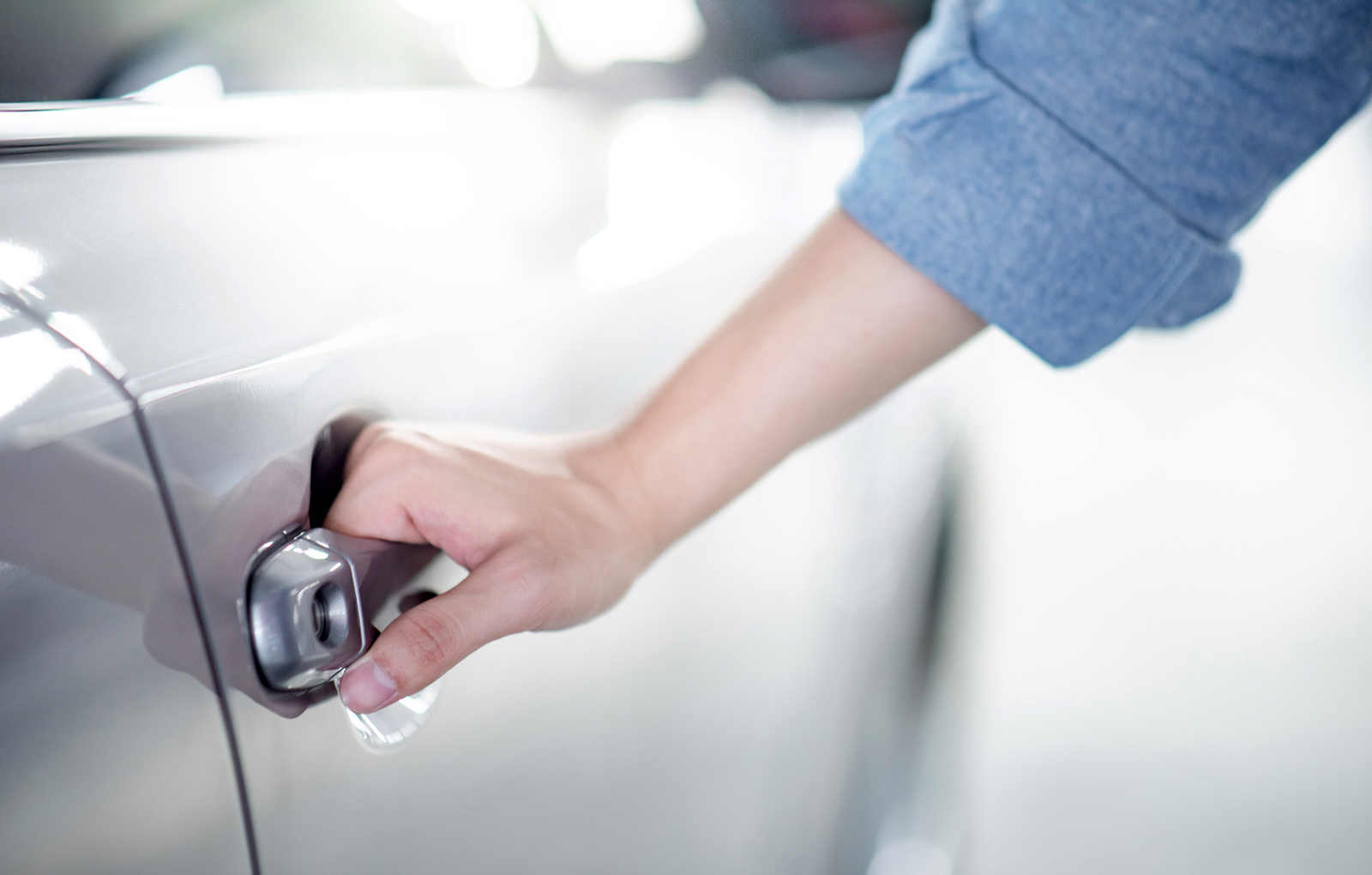 As always, call 911 for all emergency situations.
---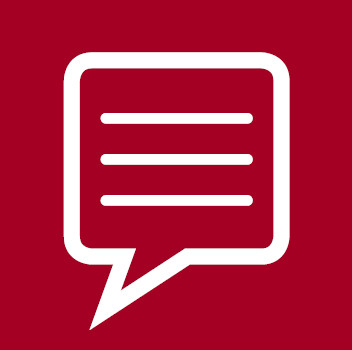 SATURDAY ADDED TO TRASH PICK-UP SCHEDULE!
12.10.2019

We've now added Saturday to the weekly trash pick-up schedule to help maintain cleaner grounds at Huntington Place Apartments! Beginning this weekend, trash haulers will now be on-site emptying the dumpsters at all buildings on Monday, Wednesday, Friday & Saturday each week.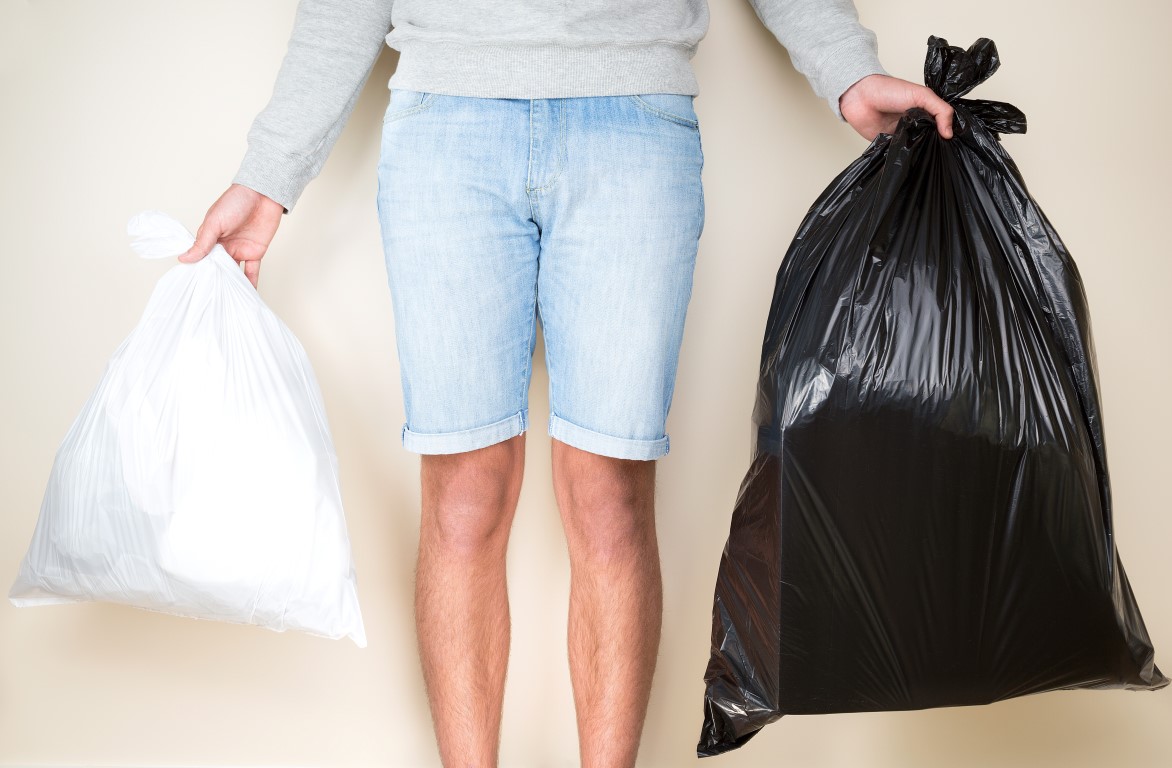 ---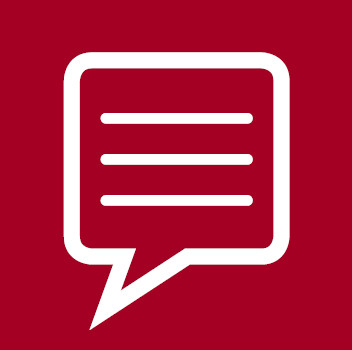 PARKING LOT PROJECTS WRAP-UP!
11.04.2019

With the completion of parking lots for Buildings #5809 and #5817 at the end of October, every square inch of pavement at Huntington Place now features a brand-new, silky-smooth asphalt surface. Metro Paving, our contractor, worked long and hard to complete this difficult project – including milling, grinding, paving, finishing, curb work, and striping – before winter sets in. We know it was difficult at times and parking was a hassle. We appreciate everyone's understanding over these past months, and we hope you agree this Huntington Place improvement was worth the inconvenience!



---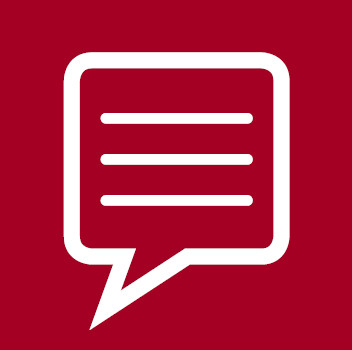 NEW SIDEWALK GETTING RAVE REVIEWS!
10.17.2019

The vast majority of people agree that sidewalks are desirable in areas where there is a good amount of pedestrian traffic. This certainly applies to the green space at Huntington Place that runs between Buildings #5841 and #5809. In response, we've now got brand-new concrete sidewalk where there used to be a worn path. It's made it easier (and less messy) for you and your guests when walking across the property. Thanks to those of you who recommended this new Huntington Place improvement.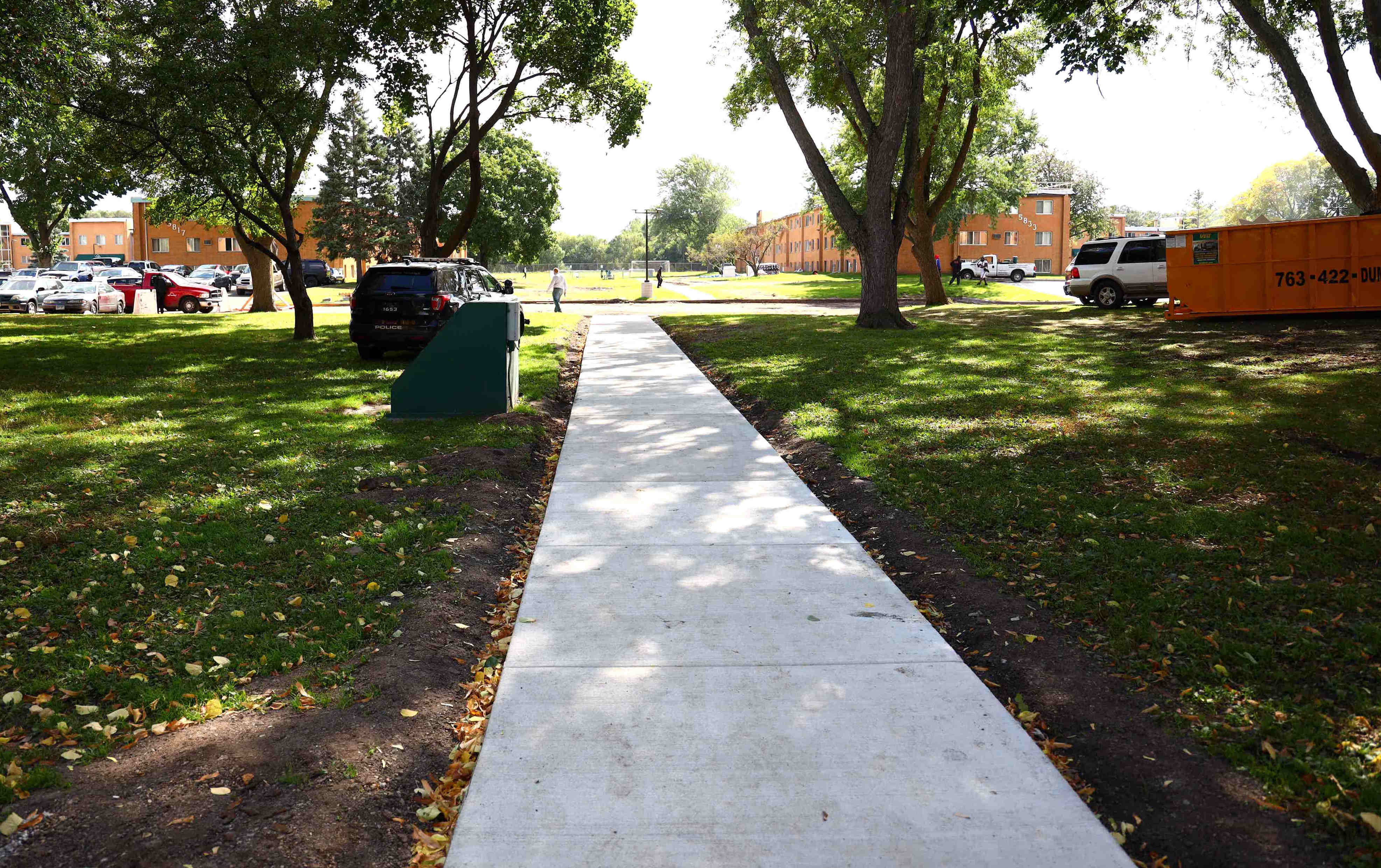 ---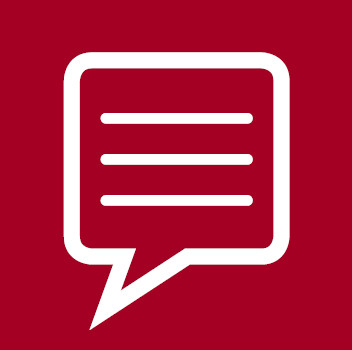 CONSTRUCTION UPDATE: BEFORE & AFTER
10.02.2019

Every stairway in each of the six Huntington Place buildings is now decked out with new, slip-resistant stair treads. These new surfaces have been installed with the goal of providing surer footing for residents and guests. When snow and ice can be carried inside during colder weather, this is especially important with another Minnesota winter right around the corner!



---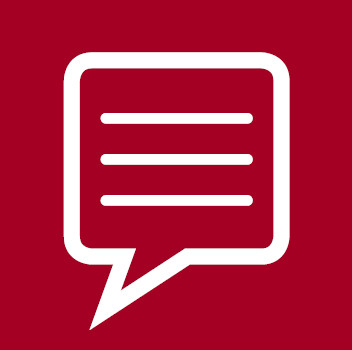 FLEET OF JAPANESE MINI-TRUCKS JOIN MAINTENANCE TEAM
9.25.2019

Over the past month, you may have noticed a fleet of five small and rather unusual looking mini-trucks scooting back and forth between Huntington Place buildings. These slick vehicles were imported from Japan, where they are a very common sight.

We've brought five of them to Huntington Place to assist our growing team of maintenance professional as they work tirelessly to provide prompt quality repairs and maintenance services.

They may look awfully cute, especially decked out in Huntington Place graphics. But don't be fooled – these units are workhorses that are far more effective than golf carts, and they have helped HP maintenance teams complete more than 250 work orders for service in just the past week!

These vehicles are four-wheel drive, have steering wheels on the dashboard's right side, and are powered by small four-stroke engines. The fully refurbished Huntington Place fleet comes from well-known manufacturers such as Honda, Suzuki, and Hyundai.

"We are using every resource available to reduce the number of days required to address work order requests by residents; that's our top priority," said Rich Gilmer, Huntington Place Apartments maintenance supervisor. "We continue to bring in additional workers from other Dominium properties to better serve our residents."

Rich emphasizes that residents should submit ALL work order requests through the website whenever possible. It is the best way to ensure prompt service.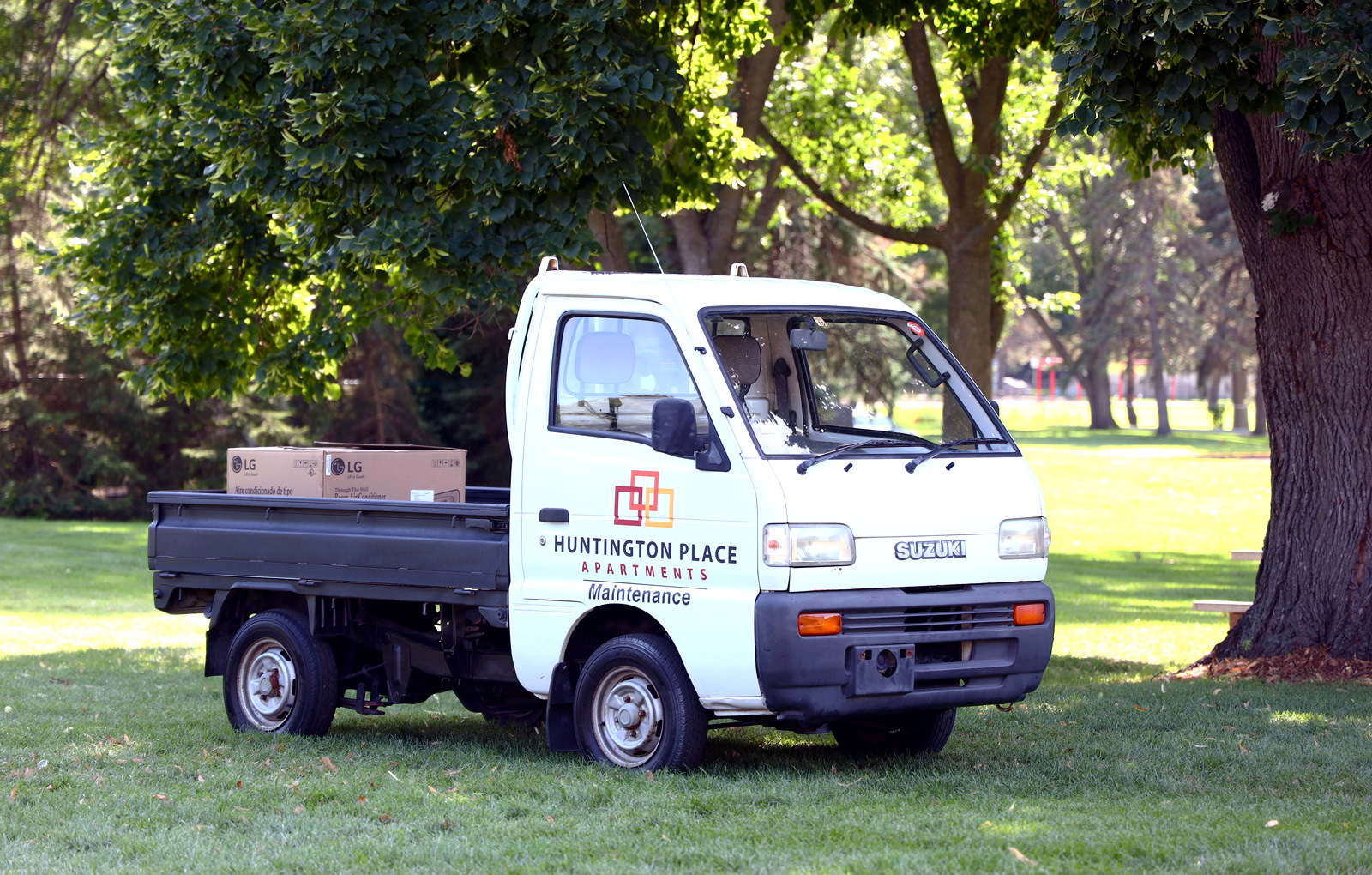 This custom, right-hand drive Huntington Place maintenance vehicle was imported from Japan.
---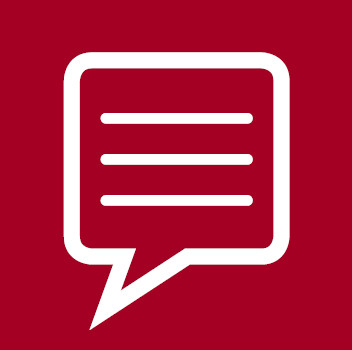 SIGN-UP FOR IMPORTANT UPDATES FROM BROOKLYN PARK
9.20.2019

Recent events – including the City of Brooklyn Park's replacement of two water main valves at Huntington Place – have presented challenges for residents and management alike. Ensuring that you and your household are aware of these time-sensitive events as soon as possible is a top priority for us.

The best way to do that is for you to subscribe to the City's free alert system. You may choose to receive either text or Email messages when the City needs to quickly inform you of important and time-sensitive news.

We strongly encourage you to sign up for this free service. It takes less than 15 seconds and once you have subscribed, you will be among the first to know of important City news.




---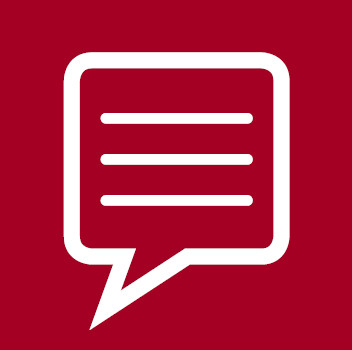 PHASE #2 PARKING LOT CONSTRUCTION UPDATE!
9.05.2019

Construction for the new parking lots for Buildings #5841 and #5833 has begun!

Beginning last Wednesday, the lots were closed and crews immediately began to grind up the old asphalt, laying the foundation for five inches of silky smooth blacktop. Although it is noisy and dusty during construction, we hope you agree that – based on the recently completed parking lots in the community – the new lots are worth the wait and inconvenience. We are working hard to complete the job by September 20th! Please watch for further updates and do not drive on the asphalt until we announce that it is safe to do so.

During construction, please follow the directional signs throughout the property, slow down, and watch for pedestrians. And be sure to use the temporary trash dumpsters that have been placed alongside each building.

Thank you all for your cooperation, and know that we apologize for any inconvenience you may be experiencing.



This monster truck moves slowly as it grinds up old asphalt. Much of the material generated is recycled!
---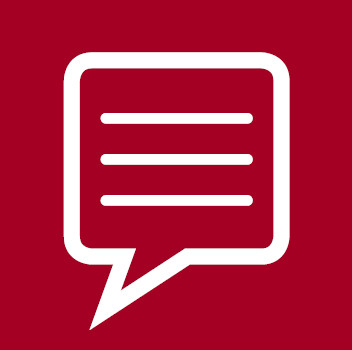 MAIN ENTRANCE PARKING LOT REOPENS!
9.04.2019

The main entrance parking lot, leading into the clubhouse/pool and office, will reopens today on Wednesday, September 4th at 8:00am – right on schedule! Please stay off the newly poured asphalt until that time. Residents and visitors may park and drive on the new lot beginning on Wednesday at 8:00am.

This marks the completion of Phase #1 of all-new parking lots throughout Huntington Place Apartments. Phase #2, involving lots adjacent to Buildings #5481 and #5833 is now underway. Phase #3, including lots adjacent to Buildings #5809 and #5817, is scheduled to begin in late September.

By mid-October, following completion of Phase #3, parking lots throughout Huntington Place will be covered with five inches of silky smooth blacktop!

We know that this process has been an inconvenience and we really appreciate your patience. We hope you enjoy these super smooth new lots!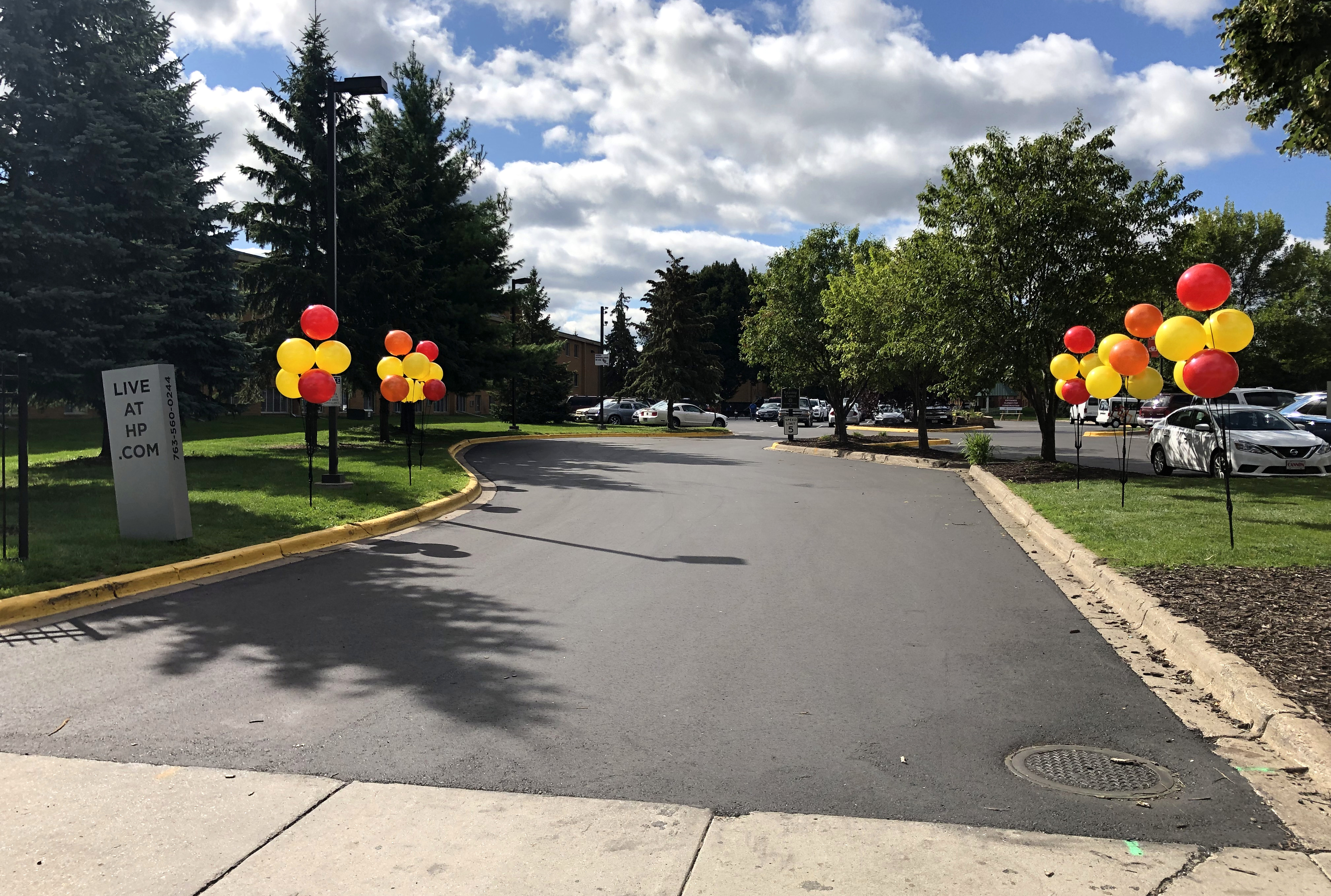 ---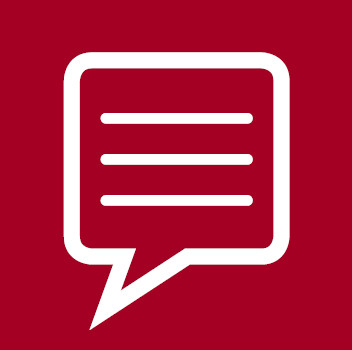 NEW PARKING LOTS FOR BUILDINGS #5841 & #5833!
8.29.2019

The construction crews will begin grinding and milling the old asphalt parking lots in preparation for all-new parking lots for Buildings #5841 and #5833!

NO VEHICLES ON BUILDING 5841 AND 5833 PARKING LOTS BEGINNING ON WENDESDAY, SEPTEMBER 4TH AT 6:30AM

All vehicles must be moved to another open lot location by 6:30am on Wednesday, September 4th. Unattended vehicles will be towed to a nearby lot.

THE TRASH COLLECTION AREAS ARE CLOSED DURING PARKING LOT CONSTRUCTION.

Please use blue dumpsters located on both side of the parking lot entrances. We apologize for any inconvenience during these Huntington Place upgrades!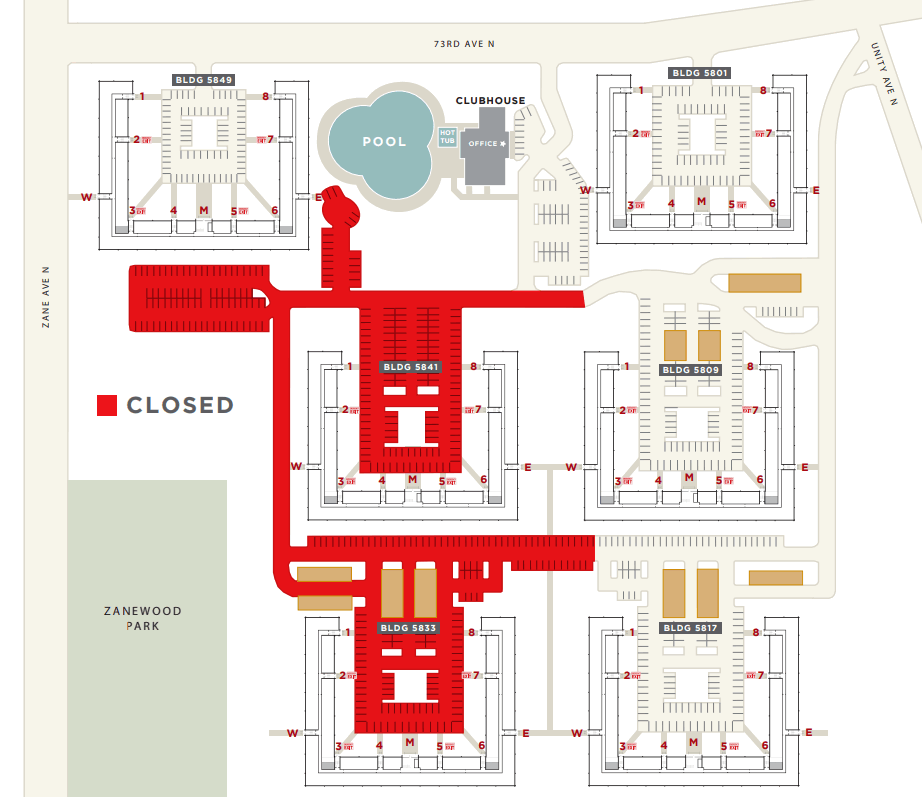 ---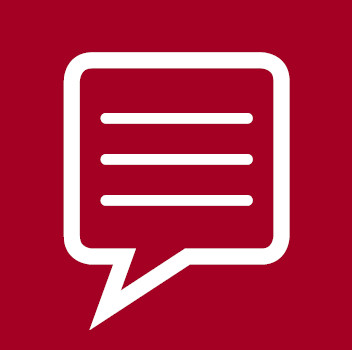 BUILDING #5849 & #5801 PARKING LOTS WILL REOPEN MONDAY, AUGUST 26TH!
8.23.2019

The parking lots for buildings 5849 and 5801 will reopen on Monday, August 26th, at 8:00am – ahead of schedule! Until then, the new lots must sit and "cure" over the weekend. Residents may park and drive on the lots on Monday at 8:00am.

The process involved grinding up and recycling much of the old asphalt surface, patching areas that needed extra attention, and installing two layers of new asphalt that are a total of five inches deep! Bright yellow striping was then applied. Please do not drive on the lots until Monday at 8:00am.

Thank you again for your patience. We appreciate your putting up with this inconvenience but hope you enjoy these super smooth new lots!




Building #5849 & #5801's parking lots will reopen on Monday, August 26th, at 8:00am.
---
MAINTENANCE REQUEST - STATUS UPDATE!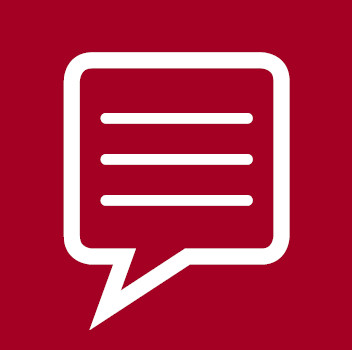 8.22.2019

We know there has been a long backlog of maintenance requests - and we apologize for not responding as quickly as we should. To meet standards of prompt, quality repair and maintenance services, we have implemented some important measures.

Led by Rich Gilmer, we have expanded our HP maintenance team, procured new equipment, and placed a higher priority on apartment repairs. To jumpstart this effort, we have even brought in several maintenance professionals from other Dominium properties from across the country.

In just the last week, HP maintenance crews have completed more than 230 maintenance requests. Plus, over the past month, the number of days to address work order requests has been cut by more than half. Rich's crews will not slow down until every maintenance request is complete! Please submit ALL work order requests through the website's online Resident Portal whenever possible. It is the best way to ensure prompt service.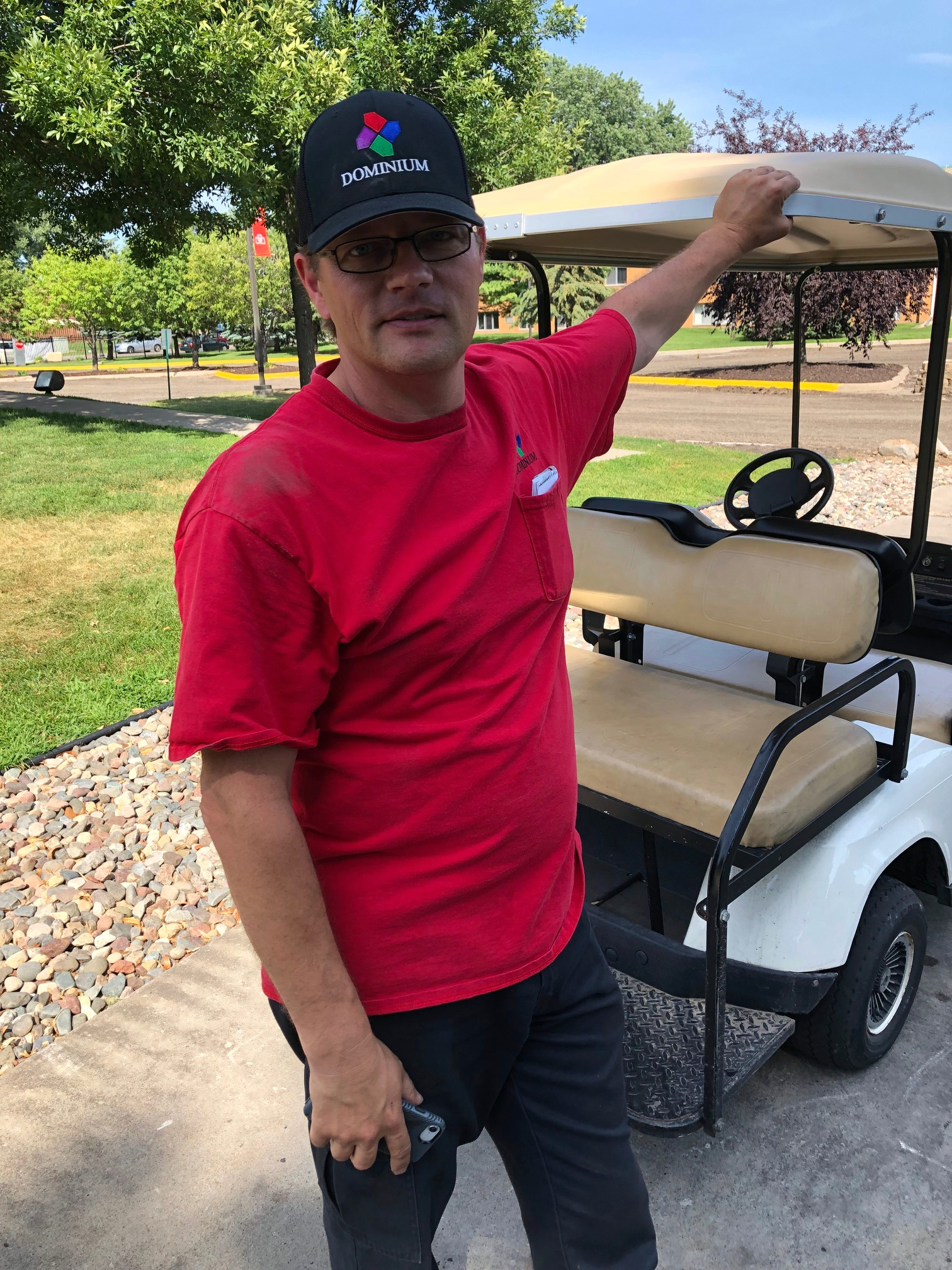 Maintenance Supervisor, Rich Gilmer is a familiar sight as he directs the HP maintenance crews.
---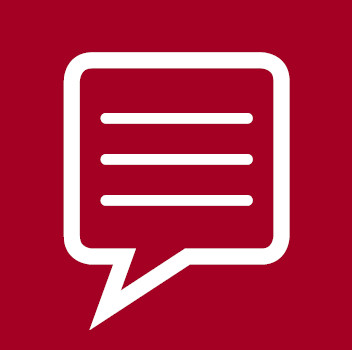 2019 NATIONAL NIGHT OUT = HUGE SUCCESS!
8.14.2019

National Night Out is celebrated by millions of neighbors across thousands of communities.Without a doubt, the festivities held at Huntington Place on Tuesday night were a roaring success! More than 500 residents were on hand for the food and fun. Kid-friendly highlights included a bouncy house, a slide, and even a dunk tank where Huntington Place staff volunteered to take a splash. A poolside dinner from Panda Express, cotton candy, balloons, plenty of games, and many prize giveaways (including four bicycles) made the evening extra special. Check out the photos below, and look for more to appear on our website.

We'd like to thank numerous representatives from city government for being with us, including Police Chief Enevoldsen and Mayor Jeffrey Lunde. And a special shout out to the Brooklyn Park Fire Department for giving families the opportunity to sit in and learn about their brand-new aerial ladder fire truck.

---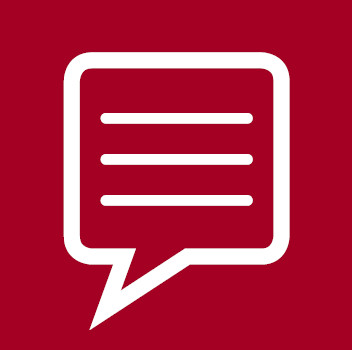 NEW PARKING LOT CONSTRUCTION OFF TO A FAST START!
8.09.2019

Construction for the new parking lots launched on Wednesday, August 7th. Parking lots for Building 5849, Building 5801, and the Main Clubhouse will be closed for about one month.





The lots were closed at 8:00am and, before the hour was up, a huge grinding machine was hard at work chewing up the old asphalt and preparing a brand-new place for you to park your ride! Parking lots are expected to reopen mid-September once the new striping is completed. We think it'll be worth the wait! Please stay tuned for details. Please enter & exit Huntington Place only through Unity Ave. N. until further notice. During construction, please follow the directional signs throughout the property, slow down, and watch for pedestrians.

A big THANK YOU to all Huntington Place residents for your cooperation - we sincerely apologize for any inconvenience you may experience throughout this time.